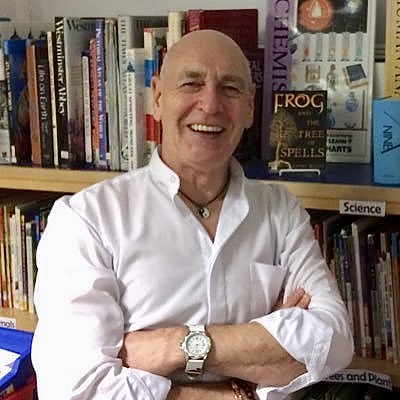 As a child, I was a very reluctant reader, bearing in mind this was the age before the distractions of technology and multi TV channels. Despite my parent's protests and encouragement, I just couldn't see any sense in engaging with the written word.
It got to a point where I was in danger of being held back at school due to the poor quality of my reading and writing. In desperation, my Dad tried reading anything to me, from the sports pages of the newspaper to picture books aimed at well below my reading age.
Finally, he brought something home that changed my mind and quite possibly changed my direction in life - a comic.
A copy of the Beano to be precise.

He sat me down and introduced me to the wonderful characters - The Bash Street Kids, Minnie The Minx, Dennis The Menace et al.
I was hooked!
He did a deal with me. He said, 'When you can read this back to me on your own, I'll buy you another comic.'
That started my enthusiasm, and with the help of a wonderful teacher at school, reading became fun and adventurous.
I collected comics and eventually my appetite began to spread to books - The Jungle Book, Alice In Wonderland, The Adventures of Robin Hood, The Legend of King Arthur, Ivanhoe, to name a few.

Like many young people, my enthusiasm for general reading began to wane as I reached my teenage years, I had discovered a new focus - Music, and any reading was centered around music magazines.

I had a friend who worked in a small trendy clothing boutique, and one day I dropped in to find him engrossed, leaning on the counter reading quite a thick volume - The Lord Of The Rings.
He leant it to me, and I still have that copy on my bookshelf. Over the years, I've read it at least seven times!
My enthusiasm for reading fantasy adventure started with that book and little did I know how much it would influence my own imagination and writing many, many years later.

I'd always had a fertile imagination and found it easy to fill my head with rambling adventures, but never took the time to attempt to bring them to life on paper.

I didn't set out to be a writer, although I had regularly scribbled poetry and verse during my angst and love struck teenage years.

The catalyst was telling bedtime stories to my young son, who encouraged me to start writing the adventures down, which led to my eventual foray into the world of' publishing.

Now, after fourteen years as an Independent, professional author, with five published books under my belt, I still enjoy traveling around the UK, visiting schools and events to promote the importance of reading and school libraries.

Hopefully inspiring young reluctant readers to go and find that comic, that magazine, that book, that will change their lives.