SESSIONS FOR LITERARY EVENTS
A professional author, he has been touring the UK since 2010 taking in venues

across the U.K. Featuring on BBC Radio programmes, and appearing at events including...
Swindon Festival of Youth Literature
Sherborne Literary Festival

FurnessLitFest

Hampshire Children In Care Awards

Berkshire Book Award

International Kid's Lit Quiz - Belfast
Wells Festival of Literature Schools Programme
Wessex Amazing Book Award
The Concorde Book Award
Appledore Book Festival
Penzance Literary Festival
The Earl's Court Literacy Festival
The Frome Festival.
Secondary Schools, Colleges

and Primary Schools
Sessions for Primary schools are designed for key stage 2 pupils, the content and delivery is proven to inspire and to engage most abilities, from the reluctant reader
through to the most avid.
READING MOTIVATOR SESSIONS
The Motivational Sessions takes pupils on an inspiring and exciting journey. Through story telling, anecdotes and factual information laced with humour and participation, pupils realise how knowledge is power, how their imagination is special and how their incredible brains help them to read and learn. They will look at books in a new way, realising the incredible power of words, which will encourage them to find 'their' book. You may wish to use these sessions to support your reading initiative or event, or as a springboard to some other reading and writing activity or project, or just to motivate and energise your pupils
into keeping reading and writing exciting.
'THE POWER OF WORDS" & "HEROES"
These Motivational Sessions are pitched to engage the broad spectrum of pupils whose interest in reading and writing ranges from the habitual to the disinterested. From the opening introduction, I connect on a personal level using humour and anecdotes from my life's journey. The sessions are paths to the realisation that their own aspirations can be achieved, and whatever path they wish to follow, a book will play a part in that journey. That Knowledge is Power and how to use the power of words to follow their dreams. Drawing on examples of inspirational role models past and present, many of whom they can relate to,
I show them what can be achieved through reading a book or a poem - from finding 'their' book.
Creative Writing Workshops
Creative writing workshops are available for both Primary and Secondary Schools which can include the motivational session or be delivered as a separate event.

These workshops are structured to inspire students to write the story that they want to. Through guidance, participation and proven techniques, they will follow a process that will open their imaginations and allow them to create and write original stories. Even the most reluctant writers and readers have been seen to produce creative, interesting and impressive work. Interpersed with personal insights and experience, students realise that anyone can become an author,
a words-smith, and that everyone has a story to share.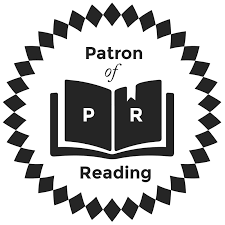 interactive online Sessions also available (Teams, Zoom etc)
Joffre has now made more than 1200 appearances with return visits being requested regularly.
Should you wish Joffre to visit your school, college, library, or literary event, please email him at the address below to receive details.